Trivia Crack
100
Test Your Knowledge against Your Friends'
It is clear that quizzes are enjoyable when you consider the number of quiz shows there are on TV. Each one is oversubscribed when it comes to candidates, and even though the cash and prizes are major reasons for appearing, the desire to show of knowledge is also a big reason to apply. Throw in quiz nights as a social event and you can see that you need to have a lot of general knowledge to compete.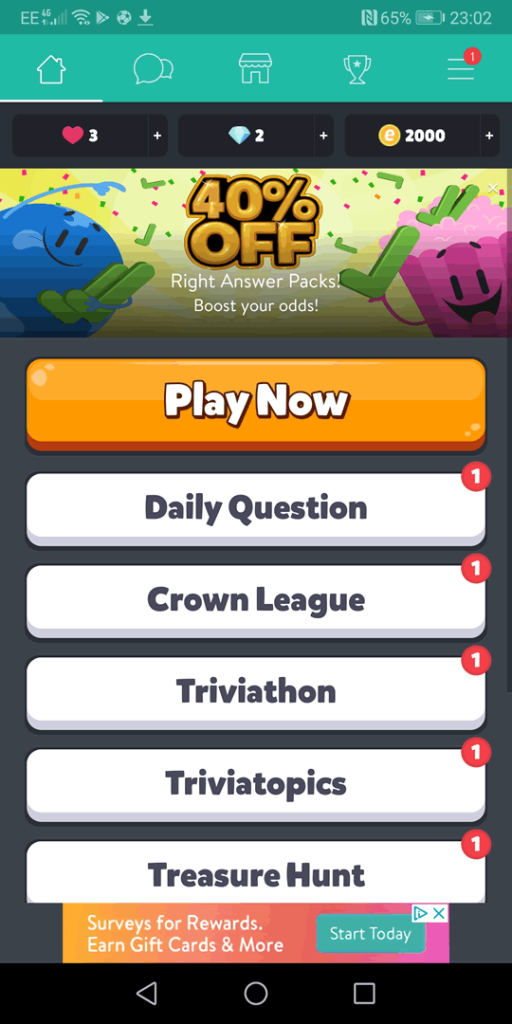 Ideally you will be able to have an app that allows you to test yourself but also play against your friends. Rather than just a list of questions to answer, there are plenty of sections to choose from. There are ads that will interrupt you a little, but after playing for a while it will be less of a distraction. TV quizzes have ad breaks so why not an app?
All in all, there are 6 different categories of questions that you can choose from. In order to win you need to answer questions from all six of them. Rather than decide what type of question you want, there is Willy to make the choice for you. He is a wheel spinner and your fate will lie in his hands.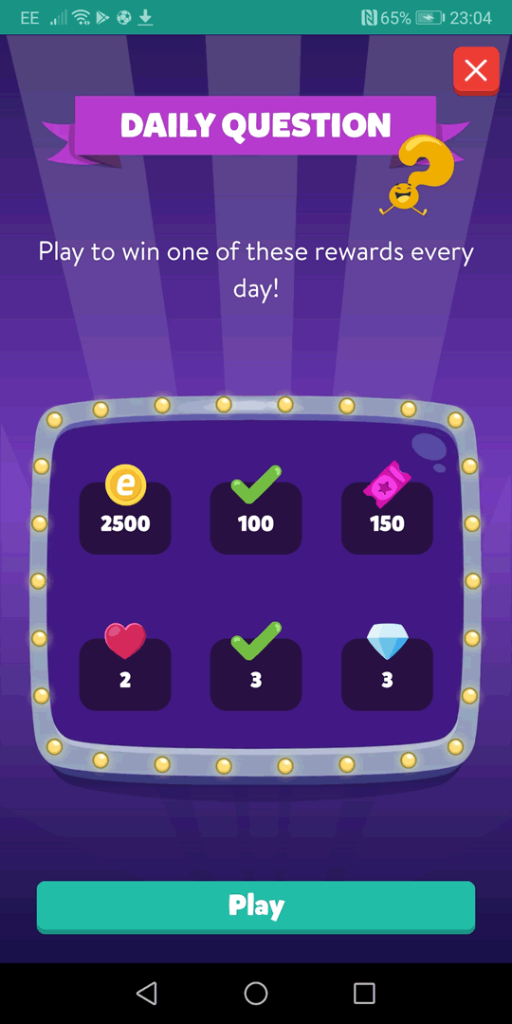 It will help when you have played a few times as you will know what to expect from each category. In order to win, you will have to be the first one to collect the 6 crowns and you can be sure that once you have done that, you will soon be challenged for a rematch.
The point of the game is to collect cards, but you need to know what to do in order to get access to them. Quite simply, whenever you answer a question correctly, you can begin to fill up the meter. Once the meter is full then you get a gem or gems, and once you have gained enough and enough is 50, you can start your card collection. Once you have cards, they can be used as currency and you can buy additional spins, extra lives or coins.
You also need to have lives in order to play the game, but they can be easy to get. The more you play the more lives you will gain, and as the game is so much fun, collecting them should not be a problem.
Answering will be easy as you are given choices. There is no need to rush your way through the game as there is 30 seconds to look at the question and decide which one of the answers is the right one.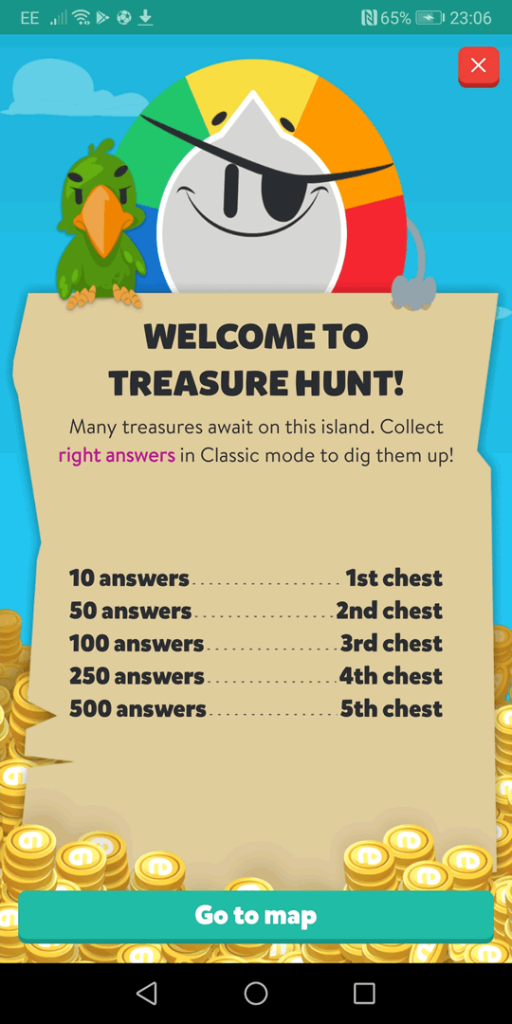 There are quite a few rules to remember as you play such as the need to collect crowns and to wither try and steal characters from other players while at the same time keeping hold of your own. When given the chance to play a crown the above comes into play. You can answer the question or challenge the opposition. If you are right, you can win a new character, or if the challenger is wrong you can take one of theirs. There are not many tactics to remember, but one piece of advice will always be to answer the question when you are leading. A challenge could lead to the loss of one of your characters and you could end up paying a heavy price.
To get additional help, you will need coins which you can get by winning games, levelling up or paying for them.
Features
There are so many questions, you will never get through them all
Good choice of categories
Language choice – at present there are 20
The option to add your own questions through the Factory
A card collection to – well collect.
Talk feature so that you can be in contact with other players.
Clear layout and instructions
---
Add a review
Tell us your experience with
Trivia Crack
100
RELATED PROGRAMS
Our Recommendations
---
---
---
---